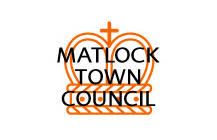 27-29 Causeway Lane
Matlock
England
DE4 3AR
GB
Matlock Town Council has the following markets: Victorian Christmas Market
Here is the Council's response to our Freedom of Information request:
Q: Do you allow stall holders at your markets to sell real fur? (including small items such as knitted hats with fur bobbles, or key rings with fur trims etc.
A:  The Town Council has adopted your policy wording.  It can be found on our website under Council Document Library>policies and procedures.
POLICY STATEMENT
 
Matlock Town Council recognises that the United Kingdom has banned the farming of animals for their fur on ethical grounds since 2000 and the use of one of the most common traps used to catch animals for their fur has also been banned for many years.
 
Recognising that real fur is cruel and unnecessary, this Local Authority prohibits the selling of products containing real animal fur on council owned land, council run markets or council leased markets (including seasonal and Christmas markets).  All products wholly or partially made with real fur are covered by this ban.
 
Further to this, the Council will not use real fur on robes and other items relating to Council office garments.
They adopted the main body of the policy but not the full wording and unfortunately they declined to join the Fur Free Markets Scheme.
Real fur is cruel and unnecessary. Please urge the Council join the Fur Free Markets Scheme by contacting Committee Chair – Councillor Steve Flitter – hurstfarm1@matlock.gov.uk; Lead Councillor for Events – Councillor Margaret Elsworth – smedleystreet1@matlock.gov.uk